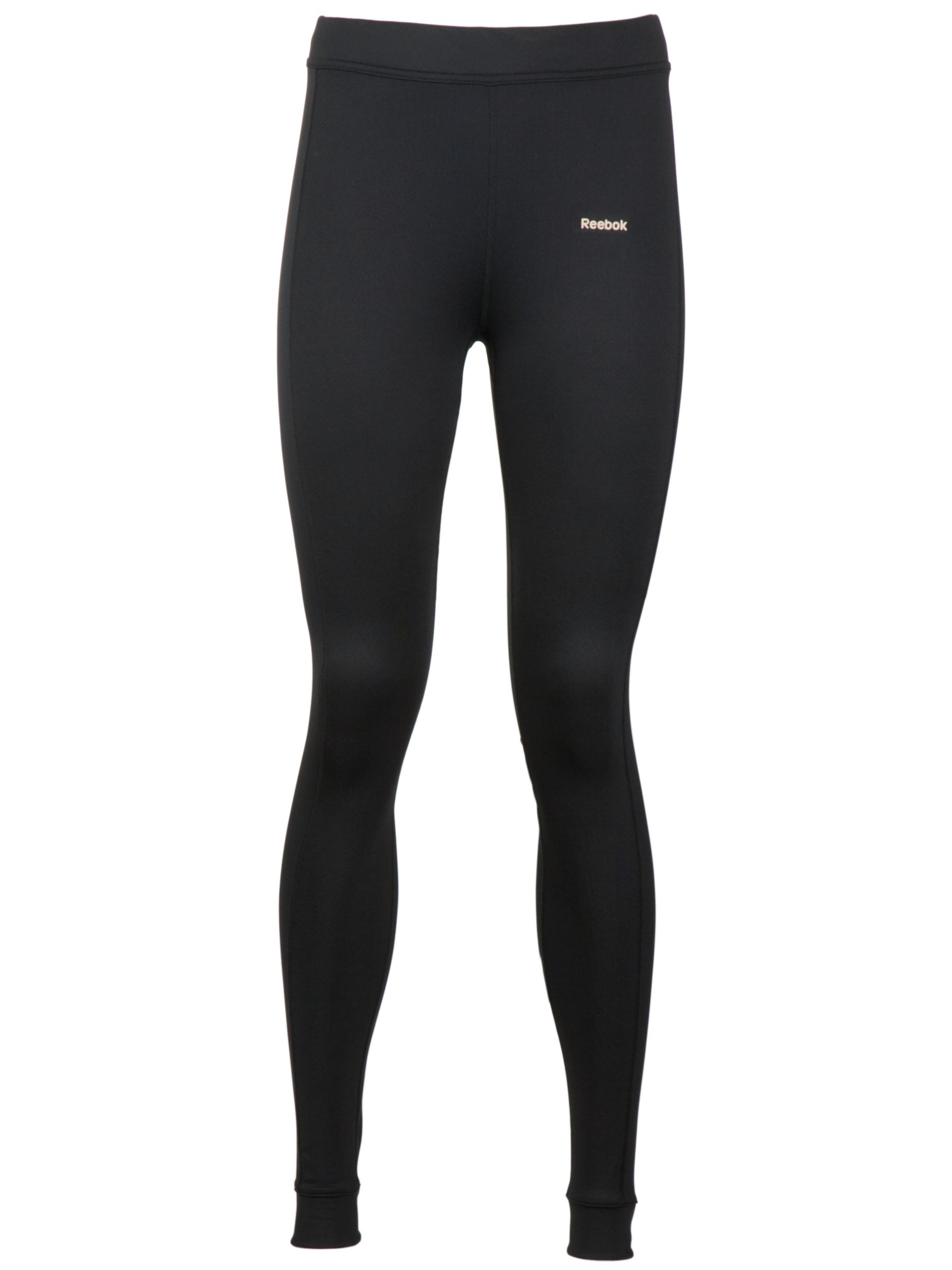 For some reason I have a hard time finding these Reebok running tights on any US websites. I buy mine at Marshall's though. They are cheap, they stay up, they do the job. I need something not bootcut that stays up and doesn't fall down. These do great.


Saucony Pant (I found one pair of these at Marshall's for way cheaper than the website above, I think they were $20) – I wear these over the running tights when it is about 10-15 degrees (or the wind chill feels like that). I find that it's essential to have another layer when it's that cold. These are nice because they are a bit bigger and layer nicely over something else and they are not bootcut. I can't stand bootcut pants flying around my ankles as my legs are moving during a run.


My favorite long sleeve shirts are from New Balance. I have three that I rotate and they are great. I don't feel wet when I sweat in these. They don't chafe. They feel good on, not too tight in the neck. They have been a great running shirt.
This blog post (if you scroll way down) gives a good image of the running jacket I wear. I got two at Costco when I started running last spring and haven't seen them there since. I hope they bring them back because I want to get a color – I purchased black and something brighter for running in the dark would be nice.

A jacket to wear on top of your other two layers when it is negative temperatures or wind chills. I don't actually love this one. It was cheap and filled a need when I saw negative wind chills in the forecast (I think it was -7 or something). It's not super comfortable but keeps me warm.

This is the vest I would buy if I had more disposable income – North Face. Honestly? I run in my J. Crew puffy vest. It's probably not the best for running as it isn't designed for it but I do it and it has survived so far. I wear it when it's under 35(ish) degrees, especially when it's dark out. It can be pretty cold with the sun shining and it won't feel as cold.
To finish it all off, I wear a hat (cheap one from Target) and gloves. I don't love my gloves though, they are from Costco and not that warm. Any suggestions on gloves that are warm?